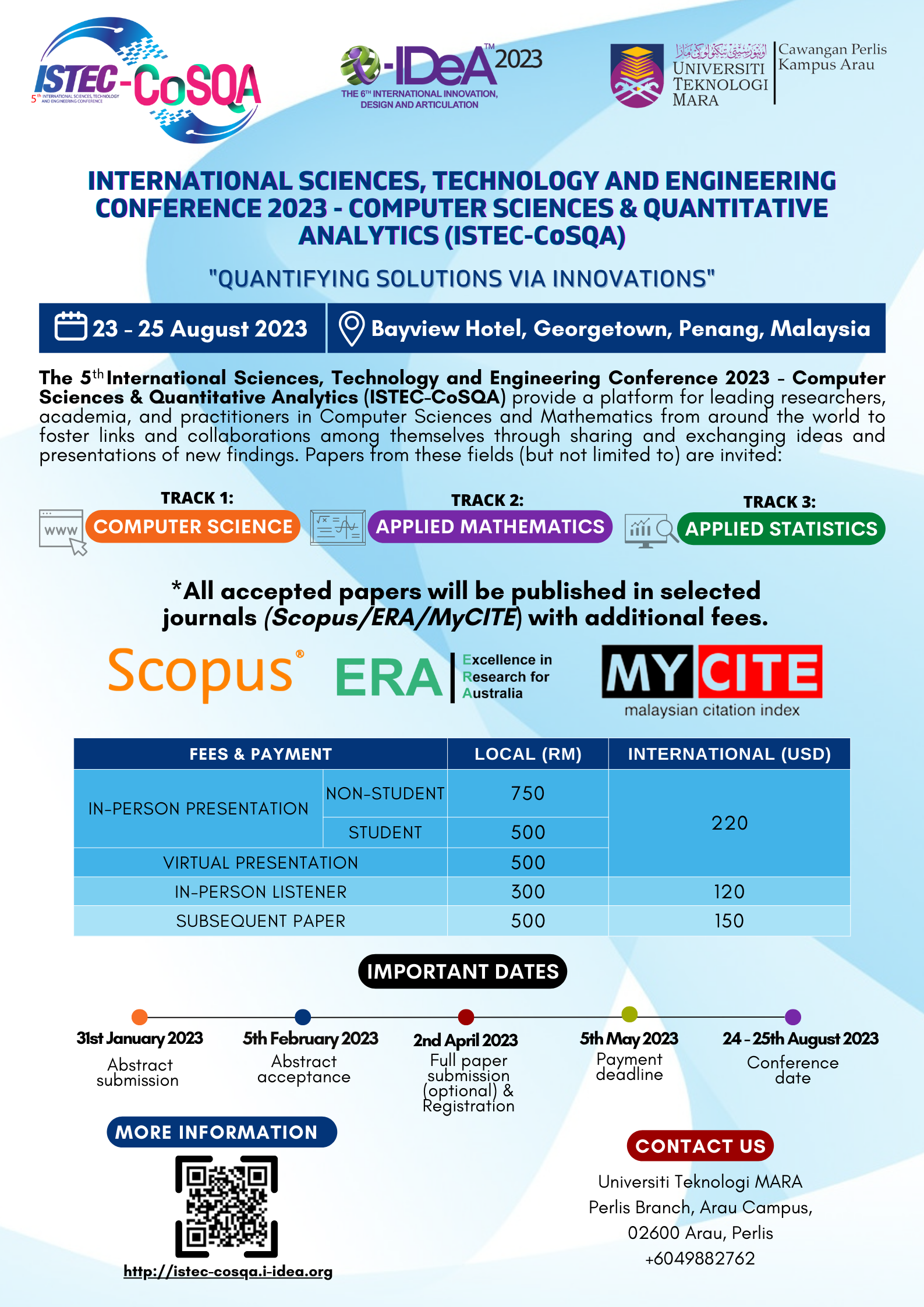 The 5th International Science, Technology & Engineering Conference – Computer Sciences & Quantitative Analytics (ISTEC-CoSQA 2023)
"Quantifying Solutions via Innovations"
Hybrid Conference
23-25 August 2023
Under the 6th i-IDeA 2023, ISTEC-CoSQA provides a platform for leading researchers, academicians, and industry practitioners in Mathematics and Computer Sciences from around the world to foster links and collaboration among themselves through sharing and exchanging the latest ideas and presentations of their new findings. All authors from academia and researchers from industries in the field of Mathematics and Computer Sciences are welcome to submit their full papers. All submissions to the conference will go through blind review processes by at least two independent peers.
We welcome paper submissions from the following tracks:
Track 1: Computer Sciences
Track 2: Applied Mathematics
Track 3: Applied Statistics
All accepted papers will be selected and published in SCOPUS/Web of Science (WOS) / MyCite journals with additional fees.
IMPORTANT DATES:
Abstract Submissions: 31st January 2023
Full paper Submissions: 2nd April 2023.
For more information on tracks, registration or/and paper submission, please visit:
Universiti Teknologi MARA
Perlis Branch, Arau Campus,
02600 Arau, Perlis
Phone no.: +6049882762